COLOR, LIGHT, MOTION is an online series featuring media artists and scholars in dialogue about artworks from the Bermant Collection of media and kinetic arts. Episode 6 will feature Sally Weber who will discuss selected artworks in history and context and in relation to their own work and connections. This series is produced in collaboration with Harvestworks NY and the David Bermant Foundation.
Date and Time: October 2nd 2021 at 12:00pm PST // 3:00pm EST

Weber grew up in the Northeast, earning her Master of Science in Visual Studies from the Center for Advanced Visual Studies at the Massachusetts Institute of Technology. She trained with Otto Piene, Director of the Center and a founder of Group Zero, and Harriet Casdin-Silver, a pioneer artist in the development and artistic uses of optical holography.

Weber's interest in light inspires her work using optical and digital holography, video, dimensional photography, and laser installations. Her work focuses on revealing the immediacy of the essential natural forces underlying life and the patterns that interconnect them. She has produced numerous public art installations and private commissions, and has exhibited extensively both nationally and internationally including the Butler Institute of American Art in Youngstown, OH, The McNay Museum, San Antonio, TX, the Museo of Aveiro, Aveiro, Portugal, the Kunsthalle, Budapest, Hungary, and the Osthaus Museum, Hagen, Germany.
Sally Weber's highlight from the David Bermant Collection
About the David Bermant Foundation
The David Bermant Foundation: Color, Light, Motion was established in 1986 with the mission to encourage and advocate experimental visual art which draws its form, content and working materials from late twentieth-century technology. The working materials include physical sources of energy, light, and sound. The resulting artworks question and extend the boundaries of the visual arts. To learn more about The David Bermant Foundation and its collection, visit the foundation website DavidBermantFoundation.org.
About David Bermant
David Bermant was one of the most admired collectors of avant-garde art in the United States. His collection of kinetic art includes works which employ both virtual motion as well as actual motion. Art which utilizes video, holography, magnetism, electronics, robotics, chemistry, and various types of light provide a look into the fourth dimension.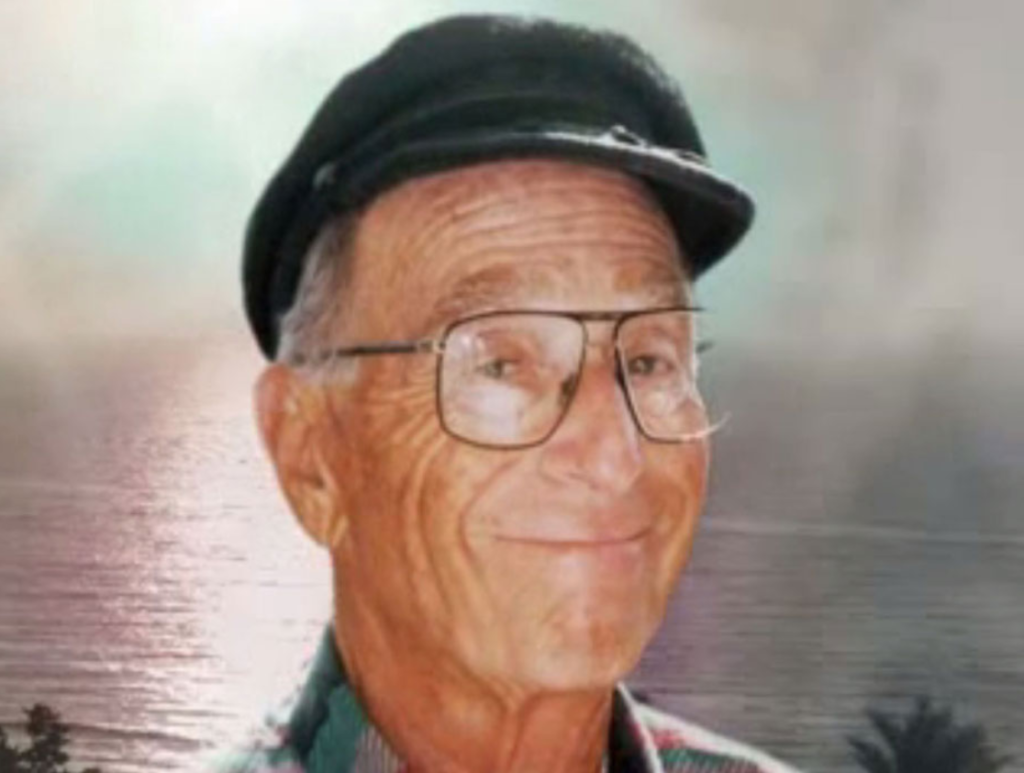 The late David Bermant was born in New York City and grew up in Manhattan. In January of 1941, six months after graduating cum laude from Yale University at age 21, he joined the U.S. Army. He ended his army career as a major of artillery in Patton's Third Army, earning a bronze star with an oak leaf cluster for his actions. In 1947, he married Ruth Jesephson, and later divorced after 46 years. They had four children: Ann, Jeffrey, Wendy, and Andrew. David then married Susan Hopmans and established homes in Santa Barbara and the Santa Ynez valley where he created and maintained facilities to house a large and significant art collection.
David had two great interests: building shopping centers — on the East Coast and in California — and collecting art. Technological art was his favorite because it utilized modern science and technology and was more dynamic than other art that just hung on the wall Bermant felt that such art should be shared in public spaces other than museums and galleries. He established and funded the David W. Bermant Foundation: Color, Light, Motion to ensure the art form most dear to his heart would thrive beyond his lifetime.
Jointly hosted by