Tellus #26 Jewel Box: Works by Anne LeBaron, Laetitia Sonami, Sussan Deihim, Bun Ching Lam, Michelle Kinney, Catherine Jauniaux, Ikue Mori, Sapphire, Mary Ellen Childs. Cover: Kiki Smith.
Box Set with Audio Cassette: $15 or CD: $10 plus $7 for shipping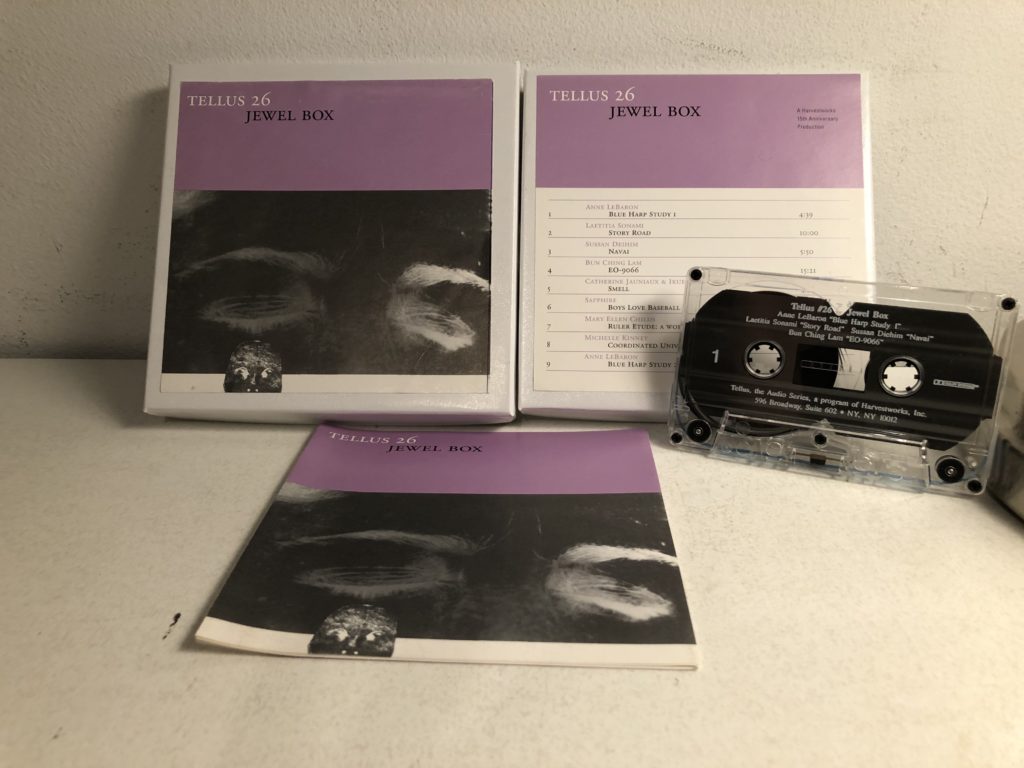 ORDER Box Set with Cassette or CD HERE – add $7 for shipping.
Click on the image to enlarge!