Commissioned Works/Special Projects is our program offering financial and administrative assistance to individual artists. We act as a fiscal agent for those artists applying for grants from federal and state programs and private foundations. Through this program we help develop collaborative projects between artists and assist with the presentation of their work. In 2018, we have sponsored the following projects:
Dafna Naphtali: Walkie Talkie Dream Garden
Walkie Talkie Dream Garden is an interactive soundwalk developed by sound artist and composer Dafna Naphtali using the U-GRUVE AR Audio Augmented-Reality platform by Richard Rodkin. The free app, available for Android and iOS mobile devices, uses geo-tagged audio files and electroacoustic compositions created with recordings made on-site. The audio is played / altered by the physical (GPS) location of the participants listening over headphones. Launched in Brooklyn and Hamburg, Germany in 2018. This project was made with support from New York State Council on the Arts (NYSCA) via Harvestworks.
Dafna Naphtali is a singer/instrumentalist/electronic-musician who composes/performs experimental, interactive electro-acoustic music, drawing on a wide-ranging musical background in jazz, classical, rock and near-eastern music and using her custom Max/MSP programming. She's performed in the US, Canada, Europe, India, Russia and the Middle East, with current projects including: "Audio Chandelier" multi-channel audio works presented in US, Berlin, and Montreal (after 2019 Harvestworks New Works residency to be presented on Governors Island summer of 2020, but postponed due to Covid-19).
Matthew Ostrowski: SummerLand
Summerland is an audio installation based on a choir of 24 computer-controlled antique telegraph sounders. Algorithms coordinate the sounders to generate pitches, moving clouds of sound, and even attempted voice emulation, all from masses of simple clicks. This project was made with support from New York State Council on the Arts (NYSCA) via Harvestworks.
Watch Ostrowski's Summerland.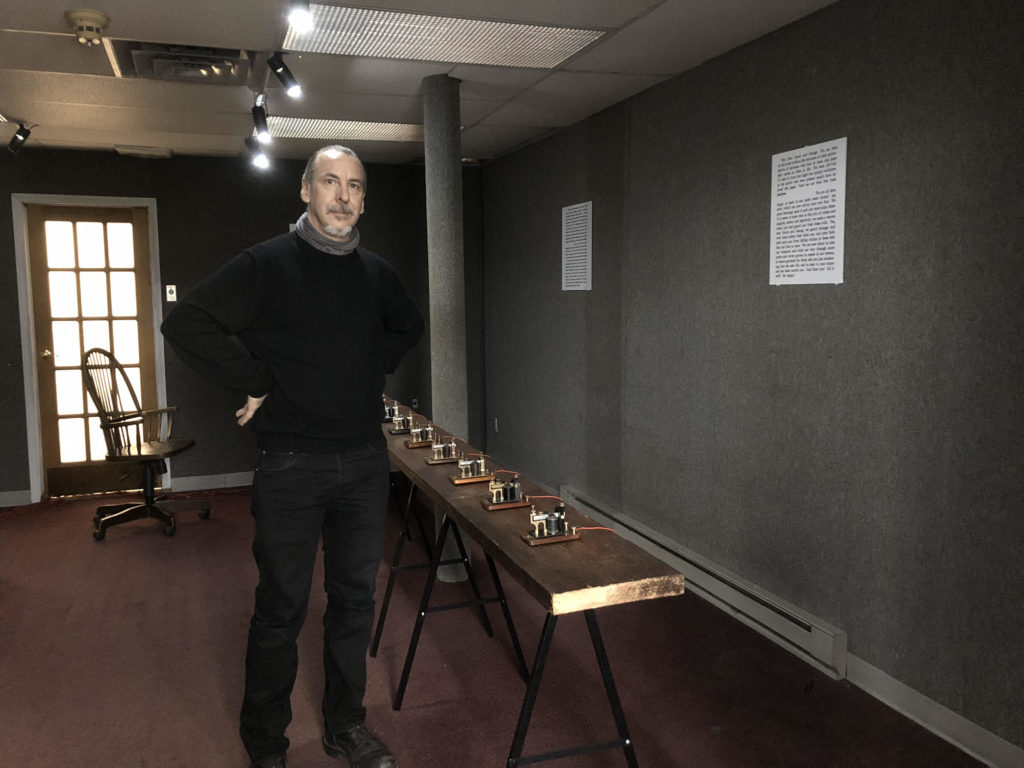 A New York City native, Matthew Ostrowski has worked as a composer, performer and installation artist, exploring work with music, multimedia, video and theater. Using digital tools and formalist techniques to engage with quotidian materials — sonic, physical, and cultural – Ostrowski's work explores the liminal space between the virtual and phenomenological worlds. His work, which has been seen on six continents, ranges from live electronic performance to installations incorporating video, multichannel sound, and computer-controlled objects. He is a freelance developer of interactive technology for artists, and teaches at NYU and Columbia University.
Zoe Beloff: The Tramp's New World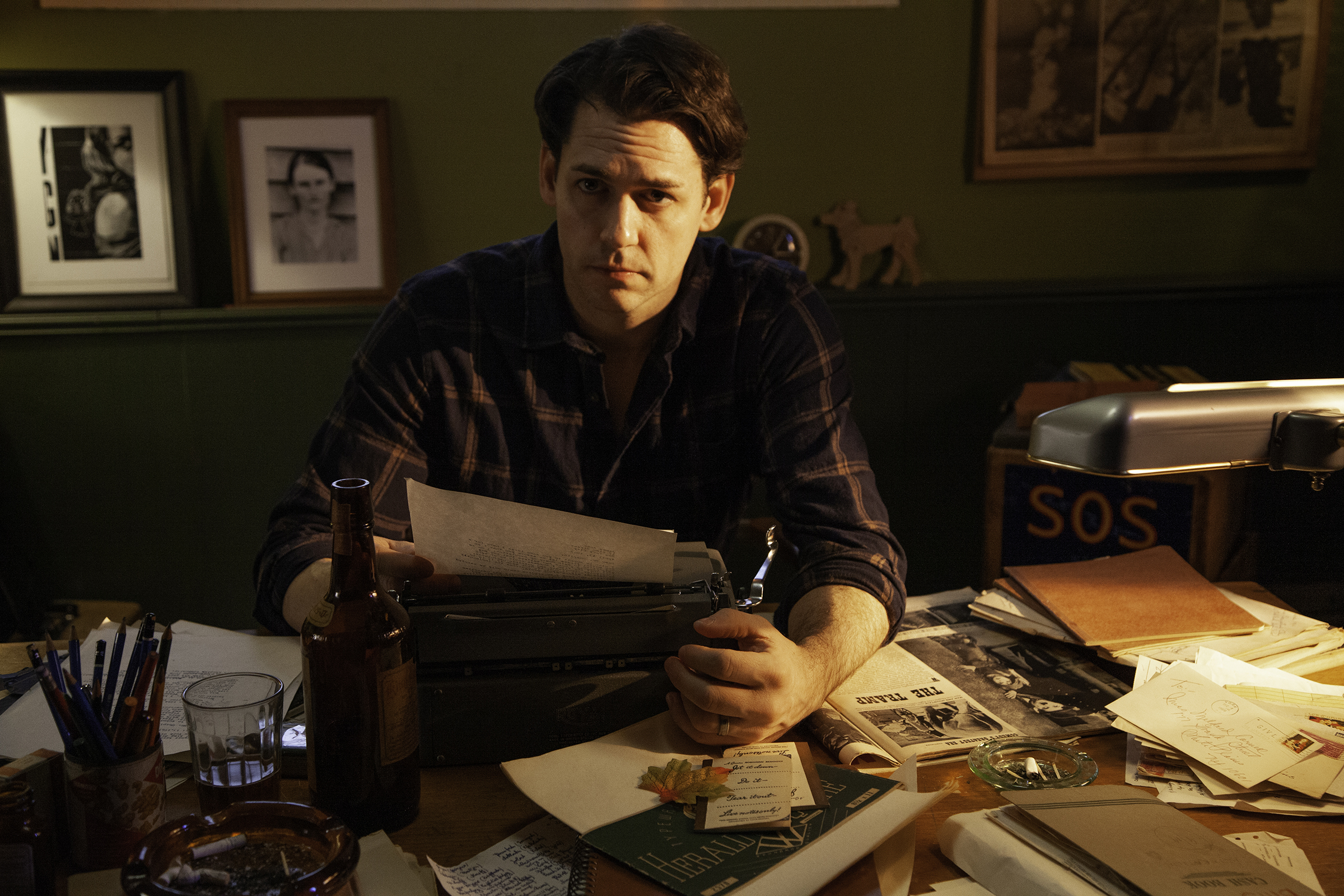 "The Tramp's New World" is a film about a scenario that James Agee wrote for Charlie Chaplin in 1948. New York is destroyed. In the ruins the Tramp starts a utopian community in Central Park.The destruction of the city is a metaphor for the tearing apart of society heralded by the Trump administration. This project was made with support from New York State Council on the Arts (NYSCA) via Harvestworks.
More on "The Tramp's New World" here.
Zoe Beloff is an artist and filmmaker. Her projects often involve a range of media including films, drawings and archival documents organized around a theme. Her current work addresses the relationship between American fascism in the 1930's and its resurgence today. Both thematically and formally Beloff draws timelines between past and present helping us to imagine a future against the grain of reactionary ideology. She aims to make radical art that educates, entertains, and provokes discussion. Most importantly, as her work attests, she believes protest should be vibrant, humorous and colorful, a carnival of resistance to light the way in dark times.