Commissioned Works/Special Projects is our program offering financial and administrative assistance to individual artists. We act as a fiscal agent for those artists applying for grants from federal and state programs and private foundations. Through this program we help develop collaborative projects between artists and assist with the presentation of their work. In 2020, we have sponsored the following projects:
Edin Velez: 66 stories and a love poem
This 66 minute experimental video by Velez examines how we confront aging and decay. It is an impressionistic road movie where the viewer travels through a literal and figurative landscape of aging human faces, towns, and landscapes. This project was made with support from New York State Council on the Arts (NYSCA) via Harvestworks.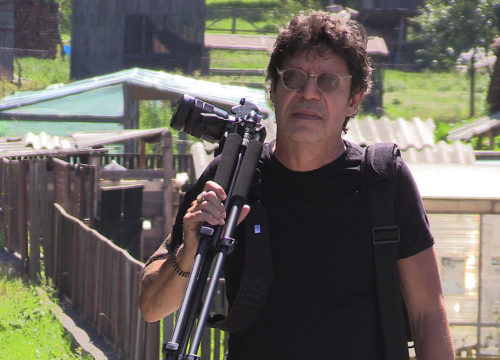 Through rich imagery and an acute sense of visual metaphor, Edin Velez, one of the pioneers in video art, has consistently expanded the paradigms of the genre. He has been awarded both Guggenheim and Rockefeller Fellowships as well as the American Film Institute's Maya Deren Award for Excellence in Film and Video. Born and raised in Puerto Rico, Edin moved to the US in the early seventies and became part of the first generation of video artists working in SoHo. His works have been exhibited at the Whitney Biennial, Documenta 8, Sao Paolo Biennial, The Tate Gallery, and the Louvre Museum , among others and are in the permanent collection of the Museum of Modern Art: New York, Stedelijk Museum, Amsterdam; Hara Museum, Japan, and others.
Joe Diebes: AITA
AITA is a music and image installation that critically and poetically excavates the history of Verdi's opera for Cairo through archival images, present-day Western representation of Egypt, and a radical scrambling of the libretto and score. AITA was made with support from New York State Council on the Arts (NYSCA) via Harvestworks.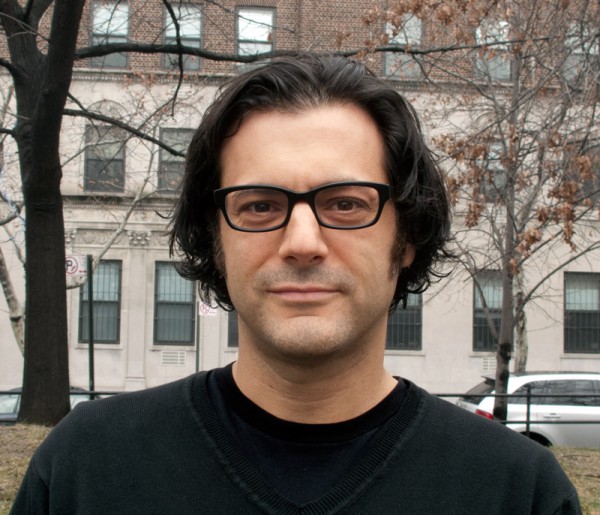 Joe Diebes combines sound, visual media, and the human voice in multifarious ways. His sound installations, video, performances and works on paper have been exhibited in numerous galleries, museums, and public spaces including Paul Rodgers/9W (New York), The Hammer Museum, the Torino Winter Olympics, David Winton Bell Gallery (Brown University), Yuanfen Gallery (Beijing), Prix Ars Electronica and the Liverpool Biennial.
Kristin Lucas: mARine mamMLs
mARine mamMLs is an immersive, concentrated Augmented Reality experience of marine mammal communication (dolphins, seals, and whales) in New York City water ways.This project was made with support from New York State Council on the Arts (NYSCA) via Harvestworks.
Kristin Lucas has presented her work nationally and internationally and is the recent recipient of a BAU Summer Arts Residency at the Camargo Foundation, Engadget Alternate Realities Grant, Eyebeam/Oregon Story Board/Upfor AR/VR Artist Research Residency, Harvestworks New Works Residency, NYSCA Media Arts Assistance Fund, Pioneer Works Tech Residency, and Print Screen Festival and Yafo Creative Digital Art Residency. Her work has been presented nationally and internationally, and is represented by And/Or Gallery in Los Angeles, and Postmasters and Electronic Arts Intermix in New York. She holds degrees from The Cooper Union and Stanford University, and teaches in the University of Texas at Austin art department.
Lauren Petty: All Over Everywhere
"All Over Everywhere" by Lauren Petty is a multifaceted, trans-disciplinary performance art installation, which addresses jeopardized natural environments, by engaging connections and confrontations between human beings, technology and the natural world. This project was made with support from New York State Council on the Arts (NYSCA) via Harvestworks.
Lauren Petty is a digital media artist working in video, film, sound, installation, interactive design and performance, she is a longtime collaborator of multi-disciplinary artist Shaun Irons. Their work has been exhibited in diverse locations in New York and internationally and was recently seen at BAM's Next Wave Festival, Abrons Arts Center, The Chocolate Factory, HERE, The Center for Contemporary Arts, Santa Fe, The Governors Island Art Fair, and was broadcast on PBS's Reel NY.
Victoria Vesna: Alien Star Dust
Premiering with the support of Harvestworks, Alien Star Dust is meant to be experienced as a guided meditation bringing to life the sensations of meteorites and micro-meteorites falling on all continents and mixing with the anthropogenic dust falling on our planet from many dimensions. Layers of sounds from inner and outer space with animations of dust and data driven by corona deaths are presented with the intent of honoring those who left their bodies without preparation and all who are suffering. This online version was created as a meditation that is guided by the artist following the extra-terrestrial, terrestrial, and human-made dusts traveling far and wide and creating complexity that is part of an invisible reality. Most go about their daily life without being aware of ever thinking about the extraterrestrial dusts that could be on their kitchen floor, right here on earth. The alien signal is lost in the human noise and the group meditation reclaims our vision of planetary citizenship. Alien Star Dust was sponsored by Harvestworks and funded by the David Bermant Foundation.
View Vesna's Alien Start Dust.
Victoria Vesna, Ph.D., is an Artist and Professor at the UCLA Department of Design Media Arts and Director of the Art|Sci Center at the School of the Arts (North campus) and California NanoSystems Institute (CNSI) (South campus). Although she was trained early on as a painter, her curious mind took her on an exploratory path that resulted in work that can be defined as experimental creative research residing between disciplines and technologies. With her installations she investigates how communication technologies affect collective behavior and perceptions of identity shift in relation to scientific innovation. Her work involves long-term collaborations with composers, nano-scientists, neuroscientists, evolutionary biologists and she brings this experience to students. Currently she is working on a series Art Science & Technology based on her online lecture class.