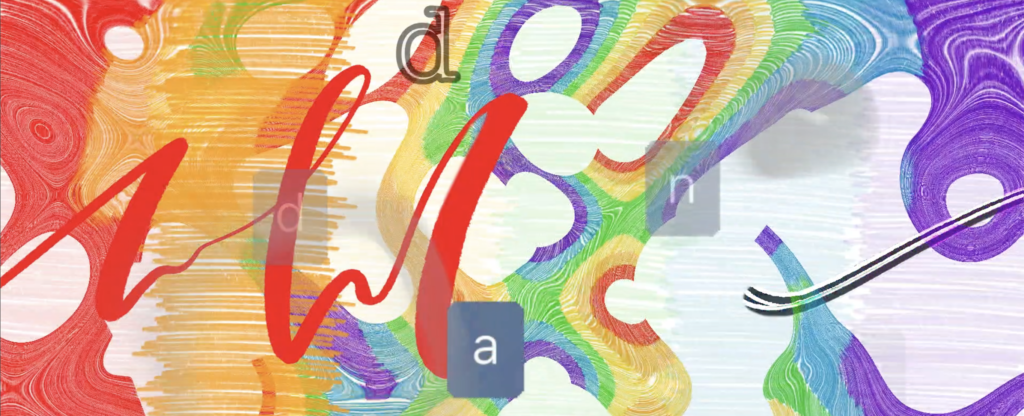 Seeing Sounds and Hearing Colors artistically visualizes our senses being overwhelmed by a heart-pounding electronic beat.
TIME: Saturday, July 16 2022, from 1- 3 pm. (shared with Yehwan Song)
A 1 minute experience repeated on a loop with breaks. FREE
LOCATION: Harvestworks Art and Technology Program, Building 10a Nolan Park Governors island
ARTIST STATEMENT
Built on the concept of synesthesia, where one sense can be felt through another, Seeing Sounds and Hearing Colors evokes and emphasizes on our experience of hearing sound and seeing colors by interpreting the interchange and entanglement between colors and sound with the synchronized visual depiction of a multi-instrumental track.

These two elements make up the core of our approach and appreciation of art. As whenever we experience art, it involves the key senses of the sight and the sound.
Often they are paired, but one is usually more elevated than the other. In this work, visual and audio become conscious in their reinforcement of one another. Almost like a marriage, the societal expectation where two completely separate beings are to come together and adapt to one another to create something beautiful and aspirational, Seeing Colors and Hearing Sounds exchange last names as we witness and listen to the development of their romance.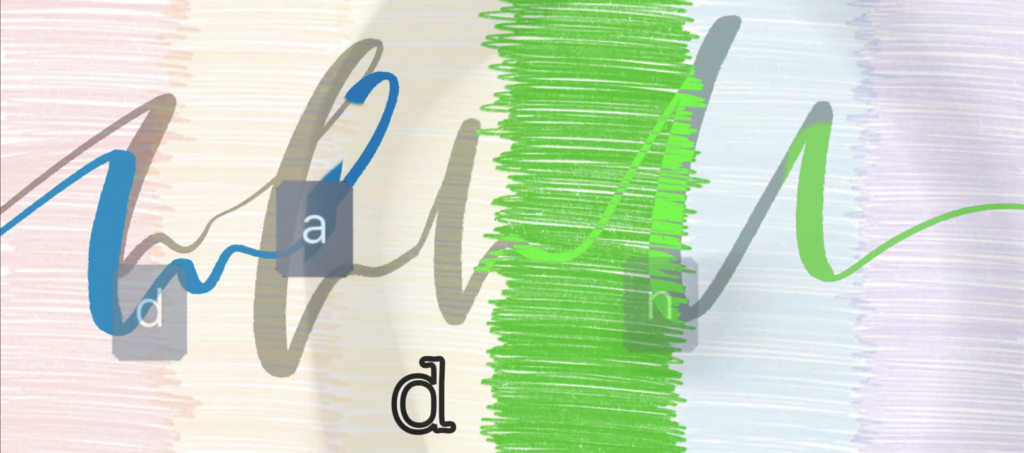 The colors react gradually, trying to keep up with what music is telling her, and the way music wants to approach their relationship. Music begins to pick up the pace to its full potential and the colors eventually come to understand music's personality. She learns to follow his tempo and fulfills her own fullest potential alongside him, and they have brought the best out of one another, producing a dynamic that is passionate and earnest.
BIOGRAPHY
Regina Toh (b. 1999) is a Singaporean artist and student from the School of Art, Design and Media (ADM) at Nanyang Technological University (NTU). Specializing in filmmaking and animation, she is a strong visually-stimulated artist that prioritizes energy and color in her work. Seeing Sounds and Hearing Colors focuses on this aspect of her craft as she navigates how we pair visual and audio in art.
QUOTES
Regina is talented at considering the subtleties within narrative storytelling and the purpose behind creators works and responsibilities. She produced an extraordinary semester-long thesis paper on creative producing, in which she compared works from her favourite producer and synthesized cultural and historical perspectives to inform her analysis… She is talented, caring, intuitive, dedicated, and focused in her pursuits.
– Christoph Hahnheiser, CEO and founder of Black Forest Films
Regina showed tremendous creativity in her work…Most importantly, she displayed a sense of realism and practicality through it all – bringing practical balance to her creative insights… Her willingness to push beyond her comfort zone was seen when she tried to craft her own intro music despite having little background knowledge (or exposure) to it – that showed me that she had initiative and was willing to explore (and embrace) areas she was not familiar with.
– Desmond Leong, Founder of Genesiv / CEO of Everest Fortune
Regina struck me as a calm but methodological student, and so it came as a surprise to me when she also displayed her creative side through her willingness to incorporate the use of narrative introductions and conclusions in several of her essays. Regina not only gamely practiced this technique, but she gradually got stronger and stronger in her creative expressions and her ability to craft a narrative that spanned the introduction hook and the concluding paragraphs only. It showed Regina's ability to push traditional norms of persuasive writing yet reining in her efforts in showing respect for the genre. It is a skill that I rarely see in students, and Regina has aptly shown that.
– Mr. Daniel Lim, Subject Head (Character and Citizenship Education) at Ang Mo Kio Secondary School
WEBSITE and SOCIAL MEDIA LINKS
Portfolio: https://reginatoh.wixsite.com/website
Linkedin: https://www.linkedin.com/in/regina-toh-886b01211/