Hosted by the NYU Steinhardt School of Culture, Education, and Human Development, this split program features two exceptional duos.
Monday, October 26, 2009 at 8 pm at the NYU Frederick Loewe Theater.
In the duo Adam & Atau, Atau Tanaka performs on a system that captures physiological neuron impulses resulting from muscle tension while Adam Parkinson runs Pure Data on two iPhones, mixing and mangling their output. They have performed at the Luminaire in London, the Cumberland Arms pub in Newcastle upon Tyne, and the Kiasma Museum in Helsinki during PixelAche 2009.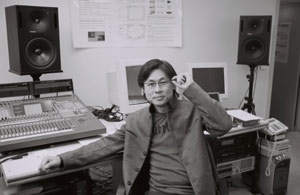 Atau Tanaka bridges the fields of media art and experimental music. He creates music for sensor instruments, wireless network infrastructures, and democratized digital forms. In the 90's he formed Sensorband with Zbigniew Karkowski and Edwin van der Heide. In Japan in 1997-2001, he came in contact with and played with Merzbow, Otomo, KK Null and others. Atau has released solo, group, and compilation recordings on labels such as Sub Rosa, Bip-hop, Caipirinha Music, Touch/Ash, Sonoris, Sirr-ecords. His work has been presented at Ars Electronica, STEIM, ZKM, Sonar Festival.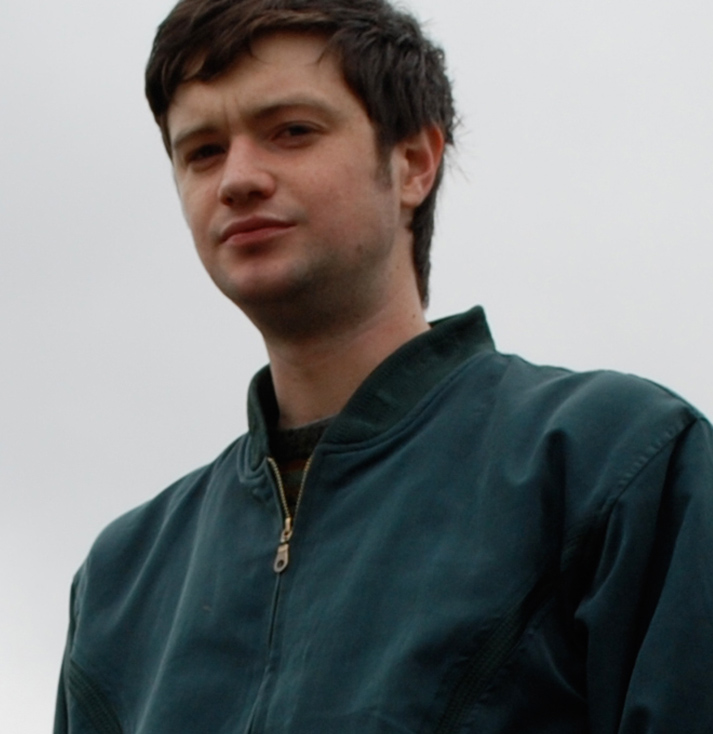 Adam Parkinson is an electronic musician based in Newcastle, England. Interested in the embodied experience of music, he likes to use improvisations to explore immersive bass tones and electrifying crackles. He incorporates textural laptop improvisations, stuttering, bass-ridden electronica and disco-pop. He regularly plays with harpist Rhodri Davies, vocalizer Gwilly Edmondez and turntablist Mariam Rezaei. He has shared concert programs with the likes Ariel Pink, Sic Alps, and has had his music released on Seven Things, and has remixed Si Begg and Dextro.
Sour Mash, a new project by George Lewis and Marina Rosenfeld, confronts the idea of collaborative composition on a number of levels. Conceived primarily for vinyl, this flexible work acts as a stand-alone pair of compositions (side gl and side mr), which can be paired into a third, combined work heard when two copies of the vinyl are played simultaneously.  This third version, imagined by the artists as a template for further re-composition by DJs or other sound-manipulators, will be presented this evening with the participation of two leading sound artist/turntablists as additional collaborators. Here, the work's vinyl itself functions as a physically encoded score, opening the door to experimentation with the composers' palette of electro-acoustic sound. Marina Rosenfeld and George Lewis will give a live performance from their forthcoming Tellus/Innova recording, featuring the composers with turntablists DJ Olive and Raz Mesinai.
Marina Rosenfeld is a composer and artist based in New York. Her work has deployed both musical and visual media, including a noted series of large-scale performance works; installation; video projection; photography; and hybrid forms drawing on these. In recent years, her work has been widely commissioned by institutions in Europe and North America, including the Whitney Museum (Whitney Biennials 2002 and 2008); Stedelijk Museum; Tate Modern; The Kitchen, Creative Time, Artists Space and the Contemporary Jewish Museum San Francisco; and festivals including the Holland Festival, Donaueschinge, Ars Electronica, Wien Modern, Musikprotokoll, Pro Musica Nova, Maerz Musik, Mutek, and Los Angeles' Center for Experiments in Art, Information and Technology, among many others. She has created scores for the Merce Cunningham and Douglas Dunn dance companies and has collaborated with artists including George Lewis, Christian Marclay, Ikue Mori, Lee Ranaldo, DJ Olive, and Anthony Coleman, among many others. Rosenfeld recordings can be found on Charhizma Softl Music, Room 40 and Innova. She's been a member of the faculty at Bard College's Milton Avery School of the Arts in New York since 2003, and co-chair of its program in Music/Sound since 2007. Rosenfeld is currently Artist in Residence at the Park Avenue Armory in New York, where her new work P.A. will be presented as part of Performa 09, on November 21-22. More information at www.marinarosenfeld.com.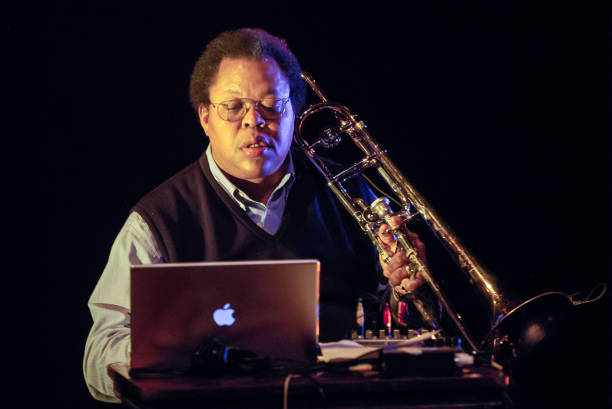 George Lewis is the Edwin H. Case Professor of American Music at Columbia University. The recipient of a MacArthur Fellowship in 2002, an Alpert Award in the Arts in 1999, and fellowships from the National Endowment for the Arts, Lewis studied composition with Muhal Richard Abrams at the AACM School of Music, and trombone with Dean Hey. A member of the Association for the Advancement of Creative Musicians (AACM) since 1971, Lewis's work as composer, improvisor, performer and interpreter explores electronic and computer music, computer-based multimedia installations, text-sound works, and notated and improvisative forms, and is documented on more than 130 recordings. His oral history is archived in Yale University's collection of "Major Figures in American Music," and his published articles on music, experimental video, visual art, and cultural studies have appeared in numerous scholarly journals and edited volumes. His widely acclaimed book, A Power Stronger Than Itself:  The AACM and American Experimental Music (University of Chicago Press, 2008) is a 2009 winner of the American Book Award.
Composer-performer Raz Mesinai makes music at the intersection of dub music and modern composition. As a solo artist and with his ensembles, Mesinai's music has been performed at The Lincoln Center Festival, Zankel Hall/Carnegie Hall, The Kitchen, the Next, Next Wave Festival/BAM, The Whitney Museum, ICA London, Saafelden Jazz Festival, Etnafest, Tonic, The Stone, The Winter Garden, and numerous others, as well as at Love, Soundlab, and the legendary Mars, Sound Factory, Limelight and Save the Robots. In recent years, his work has been commissioned and performed by The Kronos Quartet, Ethel, VIA, and cellist Maya Beiser. In 2002 his music received an honorary award in the Ars Electronica Digital Musics category. Mesinai is also an accomplished film composer. He was a Sundance Composers' Lab Fellow in 2004, and has scored feature films, documentaries, and short films, including Sorry, Haters (Official Selection Toronto Film Festival), Romantico (Official Selection Sundance Film Festival) and The Projectionist, for which he won the Herb Alpert Award for Excellence in Music for Film. His music has also been featured in films by Ridley Scott, Jonathan Demme and Darren Aronofsky. More information at www.razmesinai.com.
DJ Olive co-founded Lalalandia Entertainment Research Corporation. Lalalandia made many of the most memorable Brooklyn warehouse after- hours environments of the '90s. Multipolyomni and We™ are two notable projects he created . We™'s '97 release "as is" can be considered a classic. He has founded two record labels, Phonomena Audio Arts & Multiples, and The Agriculture. Olive's first solo CD, "Bodega," dropped under the radar…a Brooklyn favorite. He followed it up with the much loved "Live in Tasmania." On an all together different world, Room 40, from Brisbane has put out Dj Olive's "Triage," "Buoy" & "Sleep," CD's that are 60-min voyages of beat-less warmth that Olive call's "sleeping pills." He has been included in many exhibitions including: Whitney Biennial '08, Treble, Brooklyn Sculpture Center 2004, City Sonics 2004, Mons, Venice Biennale 2003, Whitney Biennial 2002, and Bit Streams at the Whitney 2001.  He has performed with: Rich "Lloop" Panciera, Ignacio "Once11" Platas, Luc Ferrari, Marc Ribot, William Hooker, Christian Marclay, Kim Gordon, Christian Fennesz, Otomo Yoshihide, Derek Bailey, Charles Gayle, Steve Shelly, Ikue Mori, Jim O'Rourke, Cyro Baptista, Cornel Rochester, Ralph Peterson, Drew Gress, Mark Feldman, Yuka Honda, Don Byron, Micheal Formenek, Tim Barnes, Bavid Binney, Ralph Alessi, Alan Vega, David Moss, Khan & Walker, Elliot Sharp, Glenn Spearmen, William Winant, Ulrich Krieger and many many more.