DATES AND TIMES
Opening April 28 and closing May 14th
Open to the public Friday, Saturday and Sunday 11am-4:45 pm
LOCATION: Harvestworks Art and Technology Program Building 10a, Nolan Park, Governors Island
LiveCode.NYC, a local social group and artist collective, will be in residence at the Harvestworks Art and Technology building. Members will host performances, conduct workshops, and exhibit art featuring live coding, an algorithmic-based art practice. 2023 Participants include: Cameron Alexander (emptyflash), Indira Ardolic, Edgardo Avilés-López, Liam Baum (Mister Bomb), Max Bennett, Chirag Davé, Oscar Delarosa, SarikaDoppalapudi, ele-khle-kha อีเหละเขละขละ (Kengchakaj Kengkarnka and Nitcha Tothong), Roxanne Harris, Melody Loveless, Sabrina Sims, Kate Sicchio, Snow Schwartz, Jay Tobin, Loren Tyler, Emma Waddell, and Andrew Yoon.

For more information, visit: livecode.nyc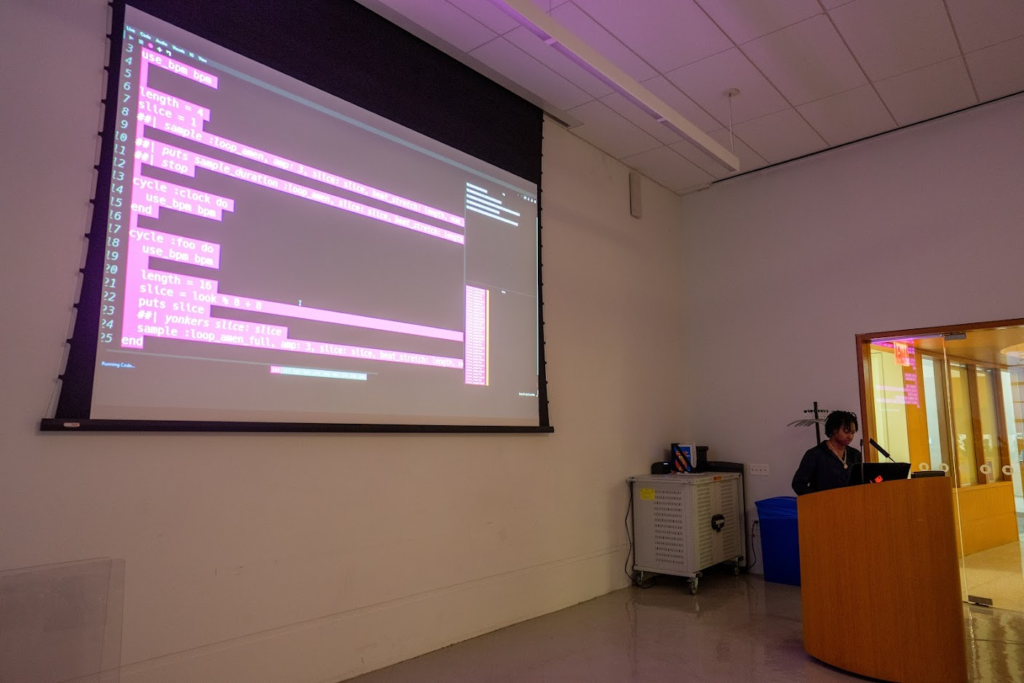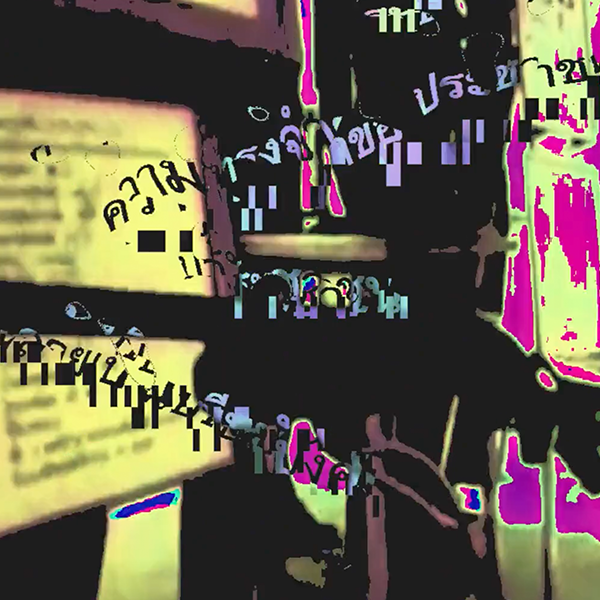 About Livecode.NYC:
LiveCode.NYC is a New York City-based leaderless social group and artist collective devoted to
the real-time programming technique called live coding. Members include artists, engineers,
actors, designers, educators, musicians, game developers, and writers. The group has no
formal membership or hierarchy, and anyone is welcome to join, attend, participate in, and host
algoraves. Live coding and algoraves (algorithm + rave) are global movements, they "are a way to
experience something as abstract as algorithmic music with your whole body, with your mind
and with your feet, and everything in between" (Alex McLean). Where traditional music and
visuals are effectively opaque, a key component to live coding is transparency, performers
display the code which produces the sights and sounds the audience experiences. Some
guiding principles of our community include: Exposing algorithmic processes, being wary of
established institutions, collapsing hierarchies, respecting other communities, equitable diversity
and inclusion in lineups and audiences, and making space for experimentation and failure.
Website: https://livecode.nyc/
Instagram: @livecodenyc